Overview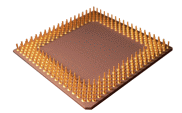 Clocking Edge offers consumer and professional software products as well as engineering services. These products are used by thousands of people from around the world. Additionally many more use or are impacted by products that Clocking Edge played a role in creating or bringing to market.
Timing is a central theme that applies to many of these products. Whether it is the timing necessary to conceive life or the timing of electrical signals, Clocking Edge can offer reliable solutions and expertise.
Clocking Edge has two distinct divisions:
Clocking Edge Software: Develops, maintains, and supports consumer and commercial software products. Also responsible for software engineering services.
Clocking Edge Electronics: General engineering consulting services specializing in electrical engineering hardware including board design, embedded system development, digital logic design, and control.